On the Hill
March 7, 2014
         Port of New York/New Jersey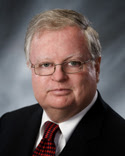 The Port Authority of New York & New Jersey has organized a Port Performance Task Force (PPTF).  Task force members will include Drayage Carriers, Marine Terminal Operators, Ocean Carriers, Cargo Owners, Equipment Providers and The International Longshoremen's Association.
The task force will be a forum where port stakeholders can examine and discuss issues of common interest with regard to the efficient performance of the Marine Terminals of New York and New Jersey and identify challenges to the port's efficiency and recommend potential fixes.
The major goals of the PPTF, regarding drayage operations, are:
Improve turn times and reduce delays at all waypoints so drayage truck operators can make multiple turns a day.
Ensure that timely and accurate information is available to facilitate routing decisions and stage arrivals and provide an adequate work force and fleet to meet demands.
I will be representing the interests of the Evans Network with the PPTF. I welcome the comments and recommendations of our agent partners that service the Port of New York and New Jersey. E-Mail me at gerry-coyle@evansdelivery.com or call me at 215-535-1766.
– Gerry Coyle, VP, Environmental & Sustainability